Swoop's World Late Night October 28, 2015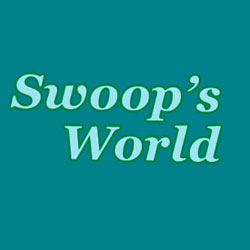 On Wednesday October 28, 2015 at 8pm/PST (10pm/CST, 11pm/EST) join Swoop and USC legend, 5 time National Champion, Anthony Davis for a special edition of Swoop's World Late Night. Tune in as we discuss the USC win over Utah, rankings, playoffs and all sports news of the week. After Anthony Davis, Bob Case, Vice-President of the International Boxing Association, will join Swoop to discuss a variety of topics. Swoop's World Late Night is on Wednesday's from 8pm/PST – 11pm/PST tune in at Swoopsworld.com.
Listen live or on-the-go, find out the many ways to tune in to Swoop's World.
Tweet