Swoop's World Primetime May 31, 2012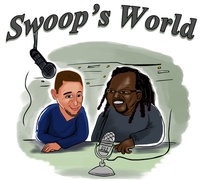 On Thursday, May 31, 2012, at 12pm/PST on Swoop's World Primetime Swoop and Peter discuss bicycling in southern California. Peter has just completed the soon to be released Where to Bike Orange County. In addition he has many years of experience biking in Long Beach and throughout Southern California. Join us as Peter gives his take on biking safety, equipment, and where to ride. Swoop's World Primetime is on from 12pm/PST – 1pm/PST tune in at Swoopsworld.com.
Listen live or on-the-go, find out the many ways to tune in to Swoop's World.
Tweet