Author Peter Dopulos on Swoop's World Primetime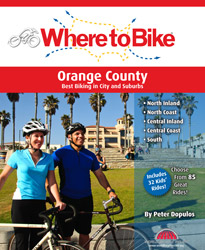 On Thursday, October 18, 2012, at 11 am/PST, 2pm/EST, on Swoop's World Primetime, Swoop and Peter discuss Peter's new book "Where to Bike Orange County". Join us as we get the scoop on some of the rides in the book, bike safety, and the Southern California biking community. Tune in at Swoopsworld.com.
Listen live or on-the-go, find out the many ways to tune in to Swoop's World.