This Week On Swoop's World Radio Two Fun Shows Plus New Segment With LB Food Review!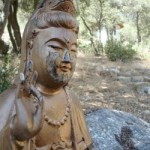 This week on Swoop's World Radio is going to be week of multiple broadcasts and new partnerships that we know you're sure to enjoy.
On our show Wednesday at 9pm PST our guest will be Arthur Wayu Kennedy of the Yokoji-Zen Mountain Center, and we will introduce you to our new segment with LB Food Review!
The Yokoji-Zen Mountain Center retreat is located on 160 acres of pristine wilderness in the local San Jacinto Mountains. The center is off-grid, operating primarily on solar energy and wind generators. Yokoji plans to establish a city center in the Long Beach area that will function harmoniously together with its current mountain retreat center.
Wayu has received Denkai (Precept Holder) Transmission from Tenshin Roshi. And Tenshin Roshi received his dharma transmission from Taizan Maezumi Roshi–one of the early Japanese teachers to bring Zen to the West in the 60's. Denkai is the first step towards becoming an official Zen teacher, or sensei. Wayu is also a certified teacher of Chanoyu (Japanese Tea Ceremony) from the Uresenke School, Kyoto, Japan.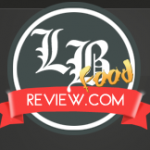 Also on Wednesday, we will be introducing our new segment with Taylor Nelson and Chris Livingston, of LB Food Review, a couple of light-hearted critics intent on eating their way through the best restaurants of Long Beach. Together we will produce bi-monthly segments about the local restaurant and bar scene that will air exclusively on Swoop's World.
Listen live or on-the-go, find out the many ways to tune in to Swoop's World.
Tweet