Terri Henry of Dine LBC on Swoop's World Late Night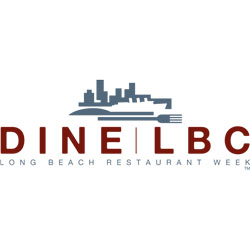 On Wednesday March 30, 2016 at 8pm/PST (10pm/CST, 11pm/EST) Terri Henry of Dine LBC will join Swoop to discuss the annual Dine LBC event and the wonderful restaurants participating this year. After our interview with Terri Henry, 5 time National Champion, USC legend Anthony Davis will join us to discuss a variety of topics. Swoop's World Late Night is on Wednesday's from 8pm/PST – 11pm/PST tune in at Swoopsworld.com.
Dine LBC
Experience cuisine that defines the art of dining in Long Beach. Held annually, Dine LBC features value-oriented three course menus from dozens of the Long Beach's best restaurants throughout the city.
Participating restaurants offer a three course menu priced at $20, $30, $40 or $50, per guest with wine pairing options at fine dining locations.
The only meal planning you'll need to worry about is during Dine LBC week is which restaurant to try every night of the week! Hungry for more info? Visit www.DineLBC.com or text DINELBC to 66866.
Listen live or on-the-go, find out the many ways to tune in to Swoop's World.
Tweet