Swoop's World Late Night January 4, 2017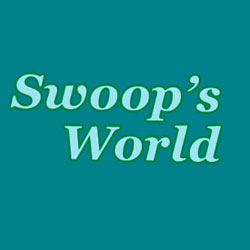 On Wednesday January 4, 2016 at 8pm/PST (10pm/CST, 11pm/EST) we are happy welcome back Bob Case, Vice-President of the International Boxing Association. Bob is a lifelong supporter and fan of USC football so we'll get his take on the Rose Bowl game. Following Bob, 5 time National Champion and USC legend Anthony Davis will join Swoop to discuss a variety of topics. Swoop's World Late Night is on Wednesday's from 8pm/PST – 11pm/PST tune in at Swoopsworld.com.
Listen live or on-the-go, find out the many ways to tune in to Swoop's World.
Tweet